show / hide sidebar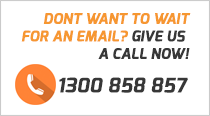 TOYOTA PRADO 150 WAGON 2.8L 1GD-FTV DPF Back 3" 409 Stainless Steel Exhaust System
or make 4 interest-free payments of fortnightly with
More info
Product Description
TOYOTA PRADO 150 WAGON
2.8L 1GD-FTV Turbo Diesel
3" DPF Back Exhaust System
409 STAINLESS STEEL - 5 YEAR WARRANTY
Part Number: OE4642-S
Proudly Australian Made

Mandrel Bent Tubing

allowing no restrictions throughout the length of the system.

409 Stainless Steel

tubing for long lasting performance.

Heat Resistant enamel

painted over whole exhaust, not just welds as some of our competitors do.

Quality flange plates and brackets

Improved Note

: Get a better note out of your vehicle - usually results in a power gain and fuel economy improvements.

Bolt on system

that fits directly to the original vehicle mounting points for ease of fitment - Does not require a hoist.

High quality double braided flex joint

where applicable

Sound options

: Straight Pipe, Resonator or optional Large Muffler Add $45
FREIGHT CHARGES
QUEENSLAND - SOUTH
Delivery to a Business Address $42* Must be a Commercial address not a residence
Pick up from Freight Depot $42*
Delivery to Private Address $62*
QUEENSLAND - CENTRAL/NORTH
Delivery to a Business Address $62* Must be a Commercial address not a residence
Pick up from Freight Depot $62*
Delivery to Private Address $88*
NSW & ACT
Delivery to a Business Address $62* Must be a Commercial address not a residence
Pick up from Freight Depot $62*
Delivery to Private Address $88*
VICTORIA
Delivery to a Business Address $72* Must be a Commercial address not a residence
Pick up from Freight Depot $72*
Delivery to Private Address $98*
SOUTH AUSTRALIA
Delivery to a Business Address $82* Must be a Commercial address not a residence
Pick up from Freight Depot $82*
Delivery to Private Address $115*
WA, NT & TASMANIA
Delivery to a Business Address $120* Must be a Commercial address not a residence
Pick up from Freight Depot $120*
Delivery to Private Address $165*
*REMOTE AREAS: we reserve the right to charge extra for remote areas – we happy to quote you before you order or if you wish to place your order
we will come back to you with the best rate we can get for your area. You always have the option of cancelling the order if you are not happy with
the freight price.
P O BOX : Delivery address must be a physical address not a PO Box number
MOBILE NO : A mobile phone number is required for delivery
SIGNATURE : A signature is required upon delivery
BUSINESS ADDRESS : Must be a commercial address not a business run from a residence
AUTHORITY TO LEAVE : Due to the increasing issue with theft & proof of delivery we do not recommend Authority to Leave.
EXPORT / INTERNATIONAL Please inquire at info@factorydirect4x4exhausts.com.au
PACKAGE INCLUDES:
Front Connecting Pipe

Muffler Assembly

2 piece Tail Pipe assembly

Gaskets, Nuts & Bolts
ITEM SPECIFICS:
| | |
| --- | --- |
| PART NUMBER | OE4642-S |
| MANUFACTURER | TOYOTA |
| MAKE | PRADP |
| SERIES | 150R |
| BODY | WAGON |
| ENGINE | 2.8L TD 1GD-FTV |
| TRANSMISSION | AUTOMATIC/MANUAL |
| PRIMARY BUILD MATERIAL | 409 STAINLESS STEEL |
| PAINT TYPE | HEAT RESISTANT ENAMEL |
Product Reviews
Write Review
2.8ltr Diesel Prado

Posted by Blake Powell on 12th Nov 2020

I agree with the full review below with about the same comments, the customer service was excellent and shipping to NZ was fast. The exhaust fitted easily, the rear cross looked like it may hit but again, tightened up and it was just right.

I purchased the 'quiet' version with a small muffler for family long hauls and I cant hear any change in the sound in cabin or with the windows open which is great for me.

I did go out and buy 304 S/S M10x30 bolts and 304 S/S metal type lock nuts at Anzor Fasteners to use instead of the mild steel supplied. Also applied Nickel paste to threads.

Next step is to have a UNI-X uni-chip and dyno tune at the end of November so looking forward to that.

Exhaust review

Posted by Unknown on 13th May 2020

I recently enquired about this exhaust and was very happy with the customer care shown. They went out of their way to address all the questions I had with regards to the system.
Installation of the exhaust was extremely easy and fitment was perfect. I was initially worried about the clearance with regards to the rear cross over section but once installed and tightened up, everything cleared fine. The kit came with everything needed and packaged very well. Finish on the product was also good, no weld splatted everywhere as seen on some systems.
I purchased the straight pipe version and I am pleased with the note. It is a slight gain in tone compared to stock but definitely nothing unbearable. I was also informed that I am able to purchase the muffler section separately if I required.
The exhaust was offered with a 7yr warranty and is Australian made which is what I was after.
Overall I am impressed with the product and would recommend this to anyone looking for an upgrade.