show / hide sidebar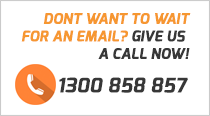 FORD RANGER MAZDA BT50 3.2L 5Cyl 3" 409 Stainless Exhaust System
or make 4 interest-free payments of fortnightly with
More info
Product Description
FORD RANGER MAZDA BT50 3.2L 5Cyl
2 & 4WD, Spacecab & Dual Cab
3" Turbo Back Exhaust System
409 STAINLESS STEEL - 5 YEAR WARRANTY
Part Number: OE6603-S
Australian Made

Mandrel Bent Tubing,

allowing no restrictions throughout the length of the system.

409 Stainless Steel

tubing for long lasting performance.

Heat Proof enamel

painted over whole exhaust, not just welds as some of our competitors do.

Diesel Specific Catalytic Converter - 200 cell hi flow

Quality flange plates and brackets

Improved Note

: Get a better note out of your vehicle - usually results in a power gain and fuel economy improvements.

Bolt on system

that fits directly to the original vehicle mounting points for ease of fitment - Does not require a hoist.

High quality double braided flex joint

where applicable

Sound options

: Straight Pipe, Resonator or optional Large Muffler Add $45
FREIGHT CHARGES
QUEENSLAND - SOUTH
Delivery to a Business Address $42* Must be a Commercial address not a residence
Pick up from Freight Depot $42*
Delivery to Private Address $62*
QUEENSLAND - CENTRAL/NORTH
Delivery to a Business Address $62* Must be a Commercial address not a residence
Pick up from Freight Depot $62*
Delivery to Private Address $88*
NSW & ACT
Delivery to a Business Address $62* Must be a Commercial address not a residence
Pick up from Freight Depot $62*
Delivery to Private Address $88*
VICTORIA
Delivery to a Business Address $72* Must be a Commercial address not a residence
Pick up from Freight Depot $72*
Delivery to Private Address $98*
SOUTH AUSTRALIA
Delivery to a Business Address $82* Must be a Commercial address not a residence
Pick up from Freight Depot $82*
Delivery to Private Address $115*
WA, NT & TASMANIA
Delivery to a Business Address $120* Must be a Commercial address not a residence
Pick up from Freight Depot $120*
Delivery to Private Address $165*
*REMOTE AREAS: we reserve the right to charge extra for remote areas – we happy to quote you before you order or if you wish to place your order
we will come back to you with the best rate we can get for your area. You always have the option of cancelling the order if you are not happy with
the freight price.
P O BOX : Delivery address must be a physical address not a PO Box number
MOBILE NO : A mobile phone number is required for delivery
SIGNATURE : A signature is required upon delivery
BUSINESS ADDRESS : Must be a commercial address not a business run from a residence
AUTHORITY TO LEAVE : Due to the increasing issue with theft & proof of delivery we do not recommend Authority to Leave.
EXPORT / INTERNATIONAL Please inquire at info@factorydirect4x4exhausts.com.au
PACKAGE INCLUDES:
Dump Pipe / Cat engine Pipe

Intermediate Connecting Pipe

Muffler assembly

Rear Connecting pipe

Tail Pipe assembly

Gaskets, Nuts & Bolts
ITEM SPECIFICS:
| | |
| --- | --- |
| PART NUMBER | OE6603-S |
| VEHICLE MANUFACTURER | MAZDA / FORD |
| MAKE | BT50 / RANGER |
| SERIES | PX |
| BODY | DUAL CAB |
| ENGINE | 3.2L 5CYL |
| TRANSMISSION | AUTO / MANUAL |
| PRIMARY BUILD MATERIAL | 409 STAINLESS STEEL |
| PAINT TYPE | HEAT RESISTANT ENAMEL |

Product Reviews
Write Review
Very happy with this exhaust

Posted by Daniel on 12th Aug 2020

I am more than happy to give this exhaust a 5 star rating went in easy. The only thing that would make it easier for some people would be some sort of instructions. But apart from that really happy with the exhaust.

Great product from great people

Posted by Jose on 17th May 2020

Bought the turbo back system, didn't realise my car had a dpf, Glen was so helpful and swapped out the one I had bought for a dpf compatible one without hesitation and credited the difference. Dpf back exhaust sounds great and couldn't be happier with it!

Great service

Posted by Stirling on 4th Sep 2019

Sounds great runs well exhaust bolts are terrible and it was hard to get to still got it on no worrys with a bit of effort

Great customer service highly recommend

bt50 standard stainless system

Posted by john glockl on 13th Aug 2019

very happy with the quality of workmanship on the exhaust, fitted up beautifully, not too loud, but can tell it isn't stock, better throttle response, awesome delivery to Adelaide, i ordered monday, was at my door friday morning
Customers also viewed