show / hide sidebar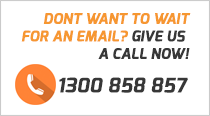 Holden Rodeo TF 2.8L 4WD Cab Chassis (10/98-02/03) 2.5" Aluminised Exhaust System
or make 4 interest-free payments of fortnightly with
More info
Product Description
Holden Rodeo TF 2.8L 4WD Cab Chassis (10/98-02/03) 2.5" Aluminised Exhaust System
PLEASE NOTE :

DOES NOT FIT A 2WD
Part Number: OE1402-A
Our exhaust systems are all hand-made in our Narangba factory in QLD. We have strict quality control measures from how our bender bends the tube, all the way to how it is packed safely in it's shipping box before we send it on its way direct to your door. You can shop with confidence every time with Factory Direct 4x4 Exhausts knowing that you are getting a high quality product every time, delivered swiftly to your door by one of our trusted couriers.
---
IMPORTANT INFORMATION
ERW Mandrel bent Tubing, allowing no restrictions throughout the lenth of the system.

High quality perforated ultraflow muffler.

Aluminised mild steel tubing for long lasting performance.

High quality flange plates and bracketry.

Mandrel bent, single piece lengths of tube - No welds throughout the length of tube like some brands which causes turbulence
throughout the exhaust system.

Get a deeper, gruntier sound out of your vehicle whilst gaining both power and fuel economy.

Heat proof enamel with the option of silver/grey or Black painted over whole exhaust, not just welds.
Don't pay for "out of the can" spraypaint sealed welds, get professionally sprayed heat proof enamel!

Bolt on system that fits directly to the original vehicle mounting points for ease of fitment - Does not require a hoist.

High quality double braided flex joints (Braided on both the inside and out)

Option to customise the system to your requirements (additional fees and charges may apply)
SHIPPING RATES
FREE ZONE - QLD / NSW / VIC / ACT / TAS / SA
$50.00 FLAT RATE - NT / WA
INTERNATIONAL - Please Enquire at info@factorydirect4x4exhausts.com.au
---
PACKAGE INCLUDES:
Mandrel bent dump pipe / Engine pipe
assembly

8" Double braided flex joint in connecting pipe
assembly.

Perforated straight through sports
muffler / Tailpipe assembly.
---
ITEM SPECIFICS:
| | |
| --- | --- |
| PART NUMBER | OE1402-A |
| VEHICLE MANUFACTURER | HOLDEN |
| MAKE | RODEO |
| SERIES | TF -4WD |
| BODY | CAB CHASSIS |
| ENGINE | 4JB1-T 2.8L |
| TRANSMISSION | MANUAL |
| PRIMARY BUILD MATERIAL | ALUMINISED MILD STEEL |
| PAINT TYPE | HEATPROOF ENAMEL |
PLEASE NOTE: THE OIL FILTER FACES DOWN ON THIS VEHICLE
***EXHAUST SYSTEM EXITS VEHICLE ON LEFT HAND SIDE***
Product Reviews
Write Review
Awesome

Posted by Joshua O'Connor on 26th May 2019

Nice system! Well made and easy to put on myself!! Top notch

Great people great product

Posted by Mr John Vanderwal on 29th Mar 2019

made an order with a question about mounts rang me the same day sourced mounts i needed dispatched the next day received them in victoria three days later .
absolutely top class service very pleasant to talk to recommend this company too any one the local REPCO tried for six weeks too no avail.
thanks very much

A lot better than stock exhaust!

Posted by Berto on 25th Mar 2018

Seriously impressed by this exhaust system! Bit louder than stock, more power, and you can really hear the turbo spooling. Fits on real easy, takes more time getting the old system off! Could do with maybe a couple more mounts, but overall well worth it.

Money well spent

Posted by Martin Ritchie on 4th Aug 2016

Well made system, fits perfectly, much better performance, better fuel economy, quiet exhaust. Definitely recommend this system.

great product great service

Posted by Michael on 21st Jun 2016

Bought for my 01 rodeo. Fits perfect. Dump pipe is perfect! Comes with a pyro fitting already welded and its now easier to get the oil filter off than the original exhaust. Very happy with the kit. Only slightly louder than standard too but overall sounds very good. Thanks Saul and Glenn!

Good price, well finished, fast post, expert advice.

Posted by Robert Pryce on 12th Jan 2016

I recently bolted this full system to my 01' turbo diesel rodeo and instantly felt the difference.
Would pull from lower in the rpm range in taller gears then before, comes on boost slightly faster.
Quiet operation, the whole car feels much smoother.
Would highly recommend this product to anyone seeking to improve torque and all round drivability.
Thanks! Robert


Best Bang for your buck

Posted by Mark on 4th Dec 2014

You won't be disappointed with this system
Easy to fit. Sounds great and the extra
horsepower is great.
Find Similar Products by Category