show / hide sidebar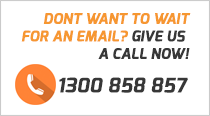 Holden Rodeo TF 2.8L (09/91-09/98) 2.5" Stainless Dump Pipe / Engine Pipe WITH PYRO
or make 4 interest-free payments of fortnightly with
More info
Product Description
Holden Rodeo TF 2.8L (09/91-09/98) 2.5" Stainless Steel Dump Pipe
With Pyro Boss (1/8NPT)
Part Number: OE1046DP
Aftermarket 2.5" Aluminised Steel dump pipe for increased flow from the turbo face through to the exhaust system.
PLEASE NOTE: THE OIL FILTER FACES UPWARDS ON THIS VEHICLE
DETAILS
Suits: Holden Rodeo TF 2.8L TD Cab Chassis 2/4WD
Aftermarket 2.5" Aluminised dump pipe off turbo face.
Please note: This Dump Pipe is designed to fit our aftermarket
2.5" Exhaust system. It will not bolt up to your standard Exhaust
It will need modification to Marry up to your Original Exhaust.
It is designed for a 2.5" Exhaust System
PLEASE NOTE: THE OIL FILTER FACES UPWARDS ON THIS VEHICLE
Find Similar Products by Category