show / hide sidebar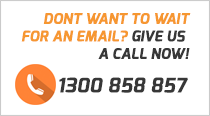 76 Series Landcruiser V8 Wagon 3.0" 409 Grade Stainless Exhaust System
or make 4 interest-free payments of fortnightly with
More info
Product Description
76 Series Landcruiser V8 Wagon 3.0" 409 Grade Stainless Exhaust System
Part Number: OE4613-SS
Our exhaust systems are all hand-made in our Narangba factory in QLD. We have strict quality control measures from how our bender bends the tube, all the way to how it is packed safely in it's shipping box before we send it on its way direct to your door. You can shop with confidence every time with Factory Direct 4x4 Exhausts knowing that you are getting a high quality product every time, delivered swiftly to your door by one of our trusted couriers.
---
IMPORTANT INFORMATION
ERW Mandrel bent Tubing, allowing no restrictions throughout the lenth of the system.

Perforated ultraflow straight through muffler.

High quality aluminised steel tubing for long lasting performance.

High quality flange plates and bracketry.

Mandrel bent, single piece lengths of tube - No welds throughout the length of tube like some brands which causes turbulence
throughout the exhaust system.

Get a deeper, gruntier sound out of your vehicle whilst gaining both power and fuel economy.

Heat proof enamel with the option of silver/grey or Black painted over whole exhaust, not just welds.
Don't pay for "out of the can" spraypaint sealed welds, get professionally sprayed heat proof enamel!

Bolt on system that fits directly to the original vehicle mounting points for ease of fitment - Does not require a hoist.

High quality double braided flex joints (Braided on both the inside and out)

Option to customise the system to your requirements (additional fees and charges may apply)
SHIPPING RATES
FREE ZONE - QLD / NSW / VIC / ACT / SA
$50.00 FLAT RATE - NT / WA / TAS
INTERNATIONAL - Please Enquire at info@factorydirect4x4exhausts.com.au
---
PACKAGE INCLUDES:
Muffler of you choice (ALL Perforated ultra flow).
- 6" Round (Resonator style muffler)
- 8x5" Oval (Resonator style muffler)
- 11x6" Large Oval (Quiet muffler)

8" Double braided flex joint and 200 Cell
diesel specific catalytic converter
in engine pipe assembly.
Large oval is nice and quiet, still ultraflow. Reccomended for caravaners and people who are going to spend a lot of time on the road.
6" Round and 8x5" oval gives MORE of a V8 Throaty note from the car with the oval looking more like the original style.
5" Round mufflers are also available upon request, please call 1300 858 857 as we must special order the muffler.
---
ITEM SPECIFICS:
| | |
| --- | --- |
| PART NUMBER | OE4613-SS |
| VEHICLE MANUFACTURER | TOYOTA |
| MAKE | LANDCRUISER |
| SERIES | 76 SERIES V8 |
| BODY | WAGON |
| ENGINE | 4.5L SINGLE TURBO V8 |
| TRANSMISSION | MANUAL |
| PRIMARY BUILD MATERIAL | 409 GRADE STAINLESS STEEL |
| PAINT TYPE | HEATPROOF ENAMEL |